---
Home of Jefferson Jaguar Softball
GET ON THE SOFTBALL EMAIL LIST!
If you are not receiving emails from the softball program please go to this page now and join.
Even if you are just thinking about playing, please get on the list so you don't miss any announcements!
---
Upcoming Calendar Events
2021 PAC Meeting
We will not be able to get together as a group this year. The booster club is working on a new plan to accomplish what we need to normally at the PAC meeting. Watch the web site for updates and an email in the next couple weeks with more details.
Announcements
Jaguar Home Workout Program
A home workout program has been prepared for all softball players in the program.
Click Here for details
Are You On The Email List?
If you are not receiving emails from the softball program please go to this page -
Click Here
Jordan Fasching
Lauren Giesen
Hannah Peters
---
FALL 2020 UPDATE
Hi Everyone,
I hope you are all doing well; I wanted to touch base and give you all some updates regarding the softball program:
Fall Practices
The varsity staff conducted 16 practice sessions during the first two weeks of October. We were very fortunate to have good weather and it was great to get the opportunity to work with the kids. We were very impressed with the progress and development we saw and can't wait to see them on the field in Jaguar uniforms next spring.
Apparel
The captains are working with a new vendor this year for Jaguar Softball apparel. An online store will be made available very soon so you can get orders placed for the holidays.
Fundraisers
COVID 19 has obviously hindered much of our day to day life; our ability to conduct the Adrenaline card and spaghetti dinner fundraisers were directly impacted last spring. We now have learned that our Cub Foods bagging fundraiser has also been suspended. The booster club is looking at a new potential fundraiser and will have information in the near future.
Start date
There have been many questions about when our spring softball season will start and what it might look like. This unfortunately has changed a couple of times and may again depending on the pandemic. Right now, we are scheduled to begin tryouts on March 22nd … the season will also be reduced by approximately 20% and there will be no state tournament. I will update this information as/if it changes.
Off Season Training
This off season will be like no other in that training facilities have either closed or have limited their usage. We are thankful that many of you have offseason training through your summer club teams and encourage all players to utilize the training videos on the resources tab of this website.
Field day
Both of the fields we utilize for games, Dred 2 and Dred 6 are in need of some maintenance and repairs. We will be organizing a Field Day in the spring to hopefully address the issues.
Thank you,
Rob
GO JAGS!
2021 REGULAR SEASON RECORD
2021 VARSITY SECTIONS RECORD
2021 VARSITY OVERALL RECORD: 
0  /  0  /  0
Jaguar Softball

come check us out!
Jaguar softball has a rich tradition of competitive, high energy athletes and the 2021 team looks to continue that tradition.
Almost 50 players strong, the 2021 season won't disappoint. From our developing 7th & 8th graders all the way up to our seniors, the softball program looks as strong as ever and we can't wait to get the season started!
2020 REGULAR SEASON CONFERENCE GAME SCHEDULES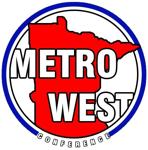 2020 SECTION & STATE PLAYOFF SCHEDULES
Section 2AAAA
May 19, 2020 -
Section Tournament at Miller Park in Eden Prairie
May 21, 2020 -
Section Tournament at Miller Park in Eden Prairie
May 26, 2020 -
Section Tournament at Miller Park in Eden Prairie
May 28, 2020 -
Section Tournament at Miller Park in Eden Prairie
Minnesota State Tournament
Caswell Park in Mankato
June 4-5, 2020
Teams in our Section
Bloomington Jefferson   |   Burnsville
Chaska   |   Eden Prairie   |   Minnetonka
Prior Lake   |   Shakopee   |   Chanhassen