---
Home of Jefferson Jaguar Softball
Upcoming Calendar Events
2021 Schedule Coming Soon
NEW! Training Video - Hitting
New training videos have been added to the site -
Click Here
Announcements
Jaguar Home Workout Program
A home workout program has been prepared for all softball players in the program.
Click Here for details
Are You On The Email List?
If you are not receiving emails from the softball program please go to this page -
Click Here
---
HONORING OUR SENIORS
Greetings Everyone!
 
Today, May 13th we were scheduled to host Robbinsdale Cooper and to honor our 3 seniors on Senior Night.  The current crisis may have taken away the game, but we still want to take this opportunity to let the seniors know they are not forgotten.
 
Hayley Effertz (Captain), Anna Schmidt (Captain), and Bree Smokovich (Manager) have all spent a number of years in the Jefferson program.  We thank them and their families for all they have done and for being a part of the Jaguar Softball family.  Below are links to posters of the three that we would like to have displayed at the game.  We know this isn't a substitute for the real senior night but hope it gives Hayley, Anna, and Bree some level of comfort that we care and we are thinking of you.
Stay well and stay positive,
 
Rob
GO JAGS!
2020 REGULAR SEASON RECORD
2020 VARSITY SECTIONS RECORD
2020 VARSITY OVERALL RECORD: 
0  /  0  /  0
Jaguar Softball

come check us out!
Jaguar softball has a rich tradition of competitive, high energy athletes and the 2021 team looks to continue that tradition.
Almost 50 players strong, the 2021 season won't disappoint. From our developing 7th & 8th graders all the way up to our seniors, the softball program looks as strong as ever and we can't wait to get the season started!
2020 REGULAR SEASON CONFERENCE GAME SCHEDULES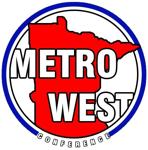 2020 SECTION & STATE PLAYOFF SCHEDULES
Section 2AAAA
May 19, 2020 -
Section Tournament at Miller Park in Eden Prairie
May 21, 2020 -
Section Tournament at Miller Park in Eden Prairie
May 26, 2020 -
Section Tournament at Miller Park in Eden Prairie
May 28, 2020 -
Section Tournament at Miller Park in Eden Prairie
Minnesota State Tournament
Caswell Park in Mankato
June 4-5, 2020
Teams in our Section
Bloomington Jefferson   |   Burnsville
Chaska   |   Eden Prairie   |   Minnetonka
Prior Lake   |   Shakopee   |   Chanhassen